Bromine Electron Configuration: Bromine (Br) is a chemical element. The atomic number of bromine is 35. It is the fuming red-brown liquid at room temperature and the third-lightest halogen. It evaporates readily and forms a colored gas.
Bromine Electron Configuration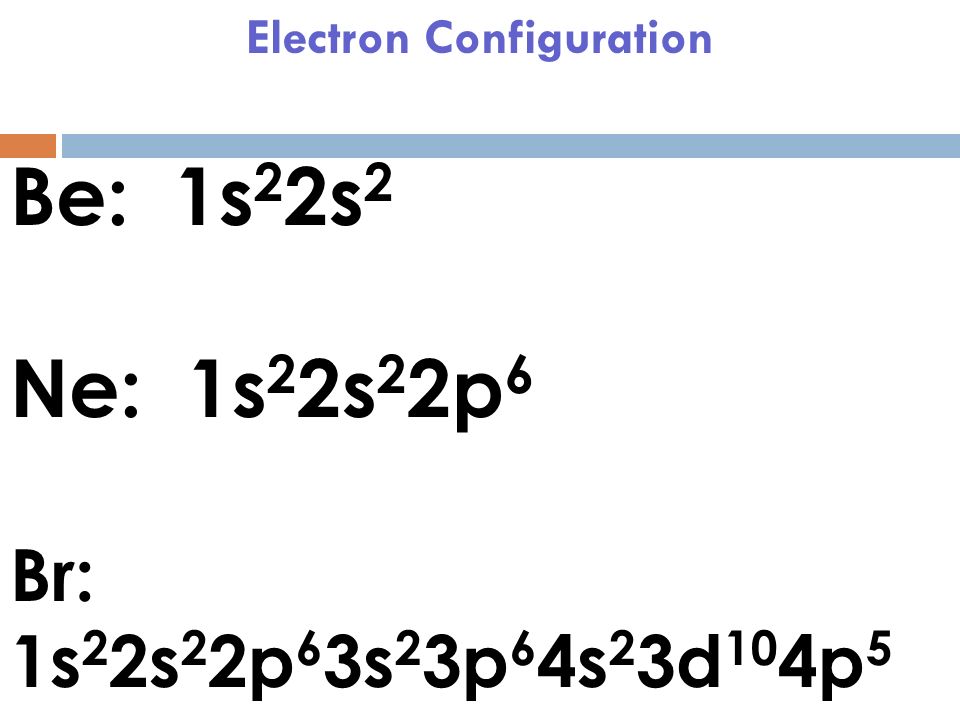 The properties of chlorine are intermediate between those of iodine and chlorine. Bromine Orbital Diagram. In this article today we are going to tell you about the electron configuration of Bromine, its orbital diagram, and valence electron. Also, we will provide the pictures of the same. Please read the full article below for more information.
Bromine Orbital Diagram

Bromine will have 35 arrows placed in the orbital-filling diagram as in figure 13 because it has 35 electrons. The order of the filling is from bottom to top, that adds the electrons to many sublevels that are 1s, 2s, 2p, 3s, 3p, 4s, 3d, and 4p. You will see that the 3d sublevel is filled before the 4p after the 4s. Remember that fill will always have the lowest energy level first. It is consistent as the energy-shifted-electronic shell. 4p sublevel demonstrates Hund's Rule.
Bromine Ground-State Electron Configuration
The complete electron configuration of the Bromine is: 1s2 2s2 2p6 3s2 3p6 3d10 4s2 4p5. You can also see the image given below;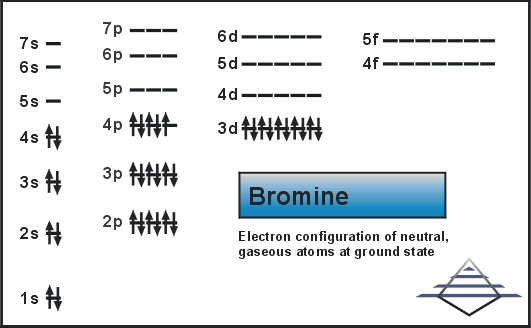 Bromine Valence Electrons
Valence electrons can be found in the p and S highest energy orbitals. Br has an electron configuration  of1s2 2s2 2p6 3s2 3p6 3d10 4s2 4p5.  The valence electrons are there in the 4s and 4p orbitals which gives Bromine 7 valence electrons. See the picture below;