Understand the Nickel valence electrons here and enhance your knowledge of the metal. You can explore the other important details as well of this element. Nickel is a chemical element like the many others in chemistry. It has the atomic number 28 and the symbol Ni.
The metal form of Nickel looks silvery lustrous along with possible tinges around. In the periodic table Nickel is a transition metal and hence it shows similar properties.
How many valence electrons does Nickel have?
Nickel is one of the oldest, but useful chemical elements in science. The first use of Nickel goes back to 3500 BCE from the crust of the earth. Nickel in the present scenario has numerous industrial usage. Further, the chemical element even possesses anti-corrosion properties.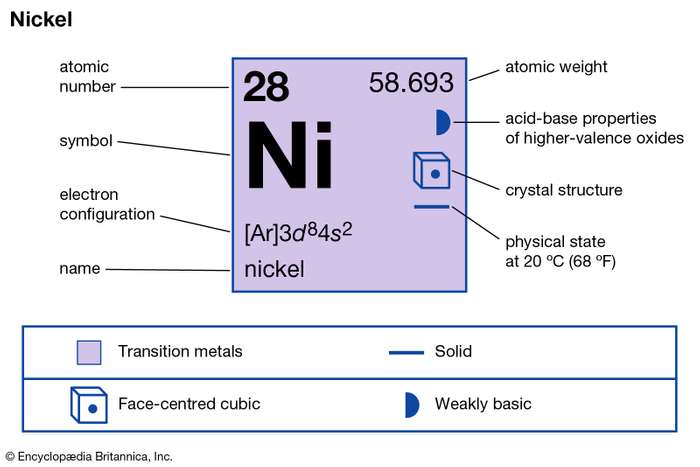 The production industries typically use the Nickels as their key component. It has vast usages in the production of stainless steel, alloys, batteries, etc.
This is the reason that why the demand for Nickel remains highly significant. Thus, Nickel contributes in the assembly of usable lithium-ion batteries.
Nickel Valence Electrons Dot Diagram
Well, there are probably many ways of figuring out the valence electrons of Ni. Lewis dot diagram is hence one way to understand the Nickel valence electrons. This Dot diagram basically represents the numbers of valence electrons for the atoms. It uses the representative symbol of Nickel (Ni) to draw the valence electrons around it.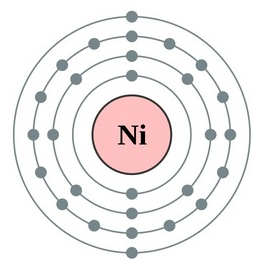 So, the numbers of dots show are exactly the numbers of valence electrons. You can draw the Lewis dot diagram for any chemical element.
Valency of Nickel
The valency or the combining capacity of Nickel is 1,2, 3,4. It has the variable valency since Nickel is a transition chemical element.
Nickel has a fixed valency of +2 in its pure oxidation state. The valency of this chemical element varies corresponding to its compound.