Electron Configuration For Iron: Chemical element Iron has atomic number 26 and its symbol is "Fe" which comes from the Latin word Ferrum. This metal lies in the first transition series and most common element on the earth which is present on the earth's inner and outer core. It is a 4th most common element present on earth's core.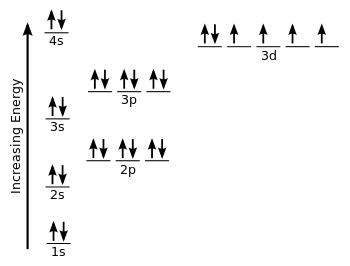 The electron configuration of iron can be defined as the distribution of electrons in orbit of atom or molecule. The electron configuration of iron has distribution of 26 electrons in 4 orbits of iron atom which can be defined as 1s22s22p63s23p63d64s2 or [Ar] 3d64s2.
Iron Number of Valence Electrons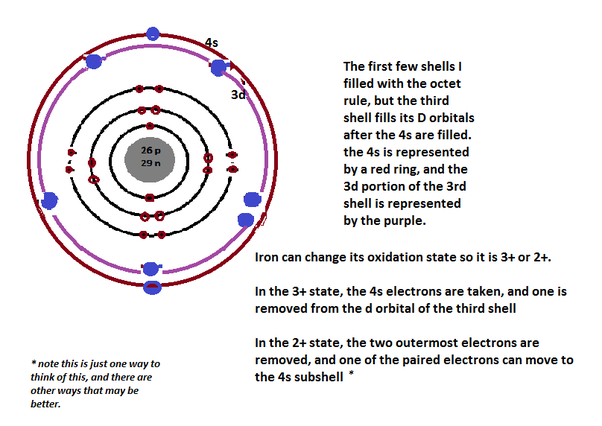 There are 2 electrons located in the outermost shell of iron which means iron has only 2 valence electrons.
Full Electron Configuration For Iron
There are 26 electrons of iron whose distribution of atom is 2, 8, 14, and 2 in its four orbits. And electron configuration of iron can be represented as 1s22s22p63s23p63d64s2 or in terms of Argon it can also be represented as [Ar] 3d64s2.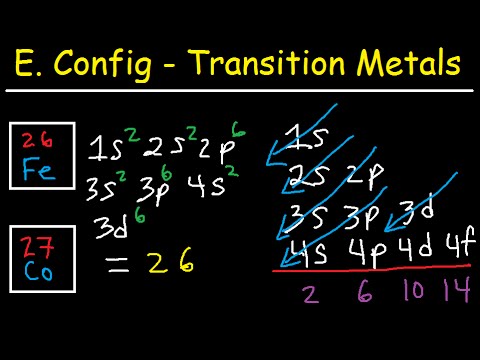 What is the Electron Configuration of Iron
Iron the most common element on earth has 26 electrons and Electron configuration of iron it can be defined as [Ar] 3d64s2 and it can also be defined as 1s22s22p63s23p63d64s2
How Many Valence Electrons Does Iron have
The number of valence electrons depends upon the number of electrons located in the outer most shell of an atom and in case of iron there are only 2 electrons present in the 4th or outermost shell. So, there are 2 valence electrons in iron.