Learn everything about the Rubidium valence electrons and other properties of the element. The article will break down the properties of this element for proper understanding. Rubidium is basically a chemical element in the recognition of chemistry. It has an atomic number of 37 and the symbol of Rb.
How many valence electrons does Rubidium have?
Rubidium basically belongs to the category of the Alkali metal group in the periodic table. It has the appearance of soft silvery or white metal. This chemical element resembles to the properties and structure of Potassium. You can not store Rubidium under the direct exposure of oxygen since it catches fire due to its exothermic reaction.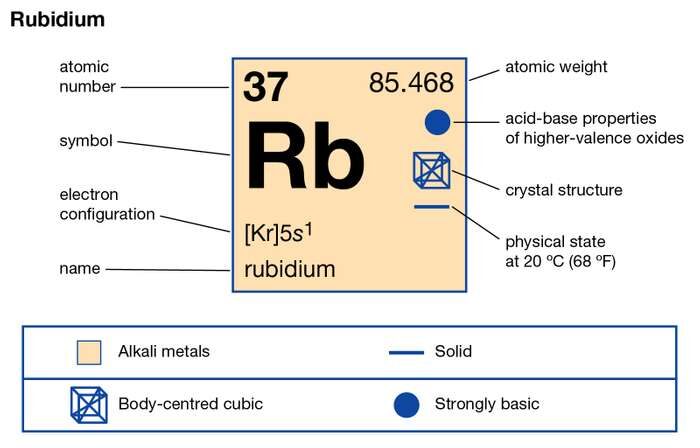 Rubidium is one such chemical element that is denser than water. With its higher dense properties, it easily stinks, unlike the other metals. Rubidium has some natural sources of extraction with two types of isotopes. One form of its isotope is stabilized while the other has some radioactive properties.
Rubidium is still in its research phase hence it doesn't have many usages except some limited ones. For instance, the Rubidium is useful in fireworks to give it a purple color.
In a similar manner, Rubidium is useful in the production of some special type of glasses. There are some atomic clocks that utilize the energy level of Rubidium in their running process.
Rubidium Valence Electrons Dot Diagram
We have the representation of Rubidium valence electrons by the Lewis dot diagram. This representation is useful in understanding the interaction of valence electrons of atoms.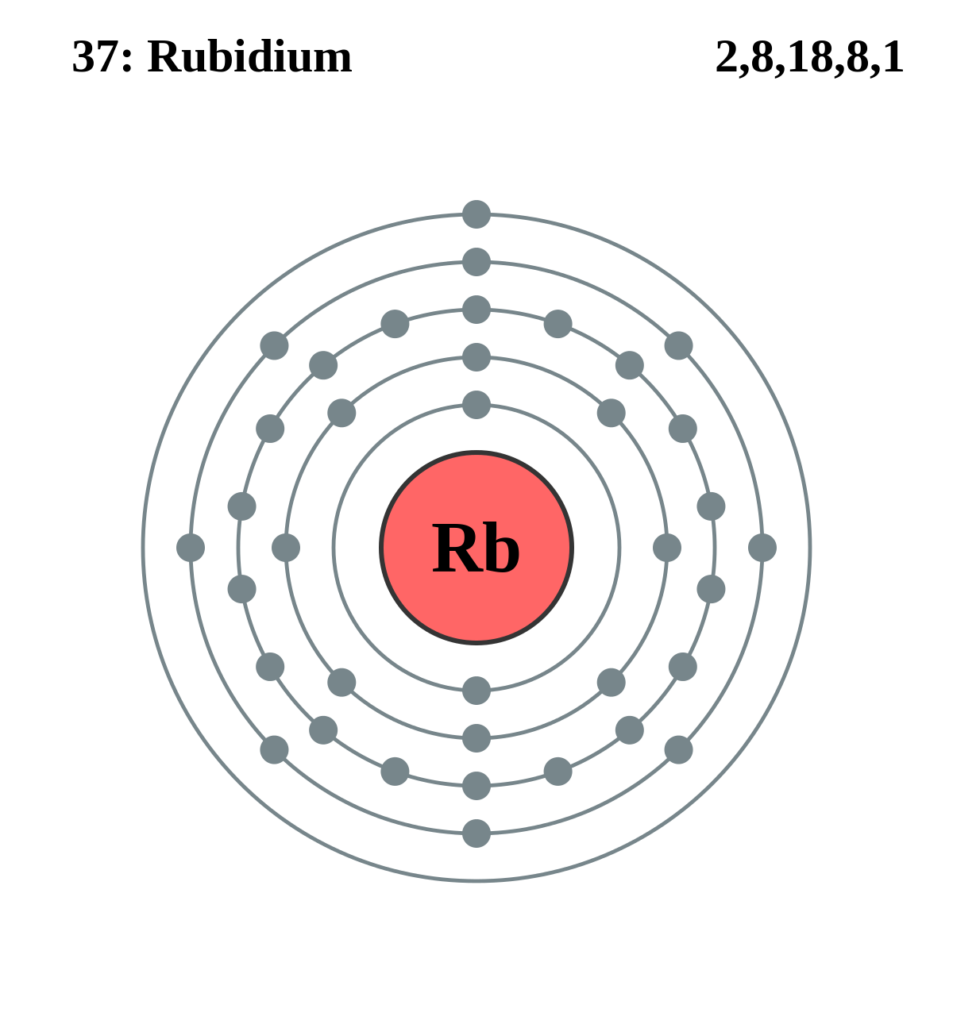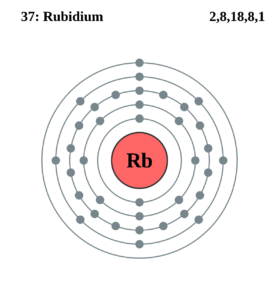 The interaction of valence electrons is useful for chemical bonding. It further shows the pattern of valence electrons chemical bonding.
Valency of Rubidium
The precise valency of Rubidium is 1 as its combining capacity. It has a total of 37 electrons but only 1 electron is available in its outer shell.
This one available electron represents the valency of Rubidium. You can check out detailed valency of this element by referring out the periodic table.