Selenium Electron Configuration: Chemical element selenium has the symbol Se and its atomic number is 34. It comes in the category of non-metals. And its properties are lies between the above and below elements of selenium in the periodic table i.e. Sulphur and tellurium. Properties of selenium are also similar to Arsenic.
Selenium Electron Configuration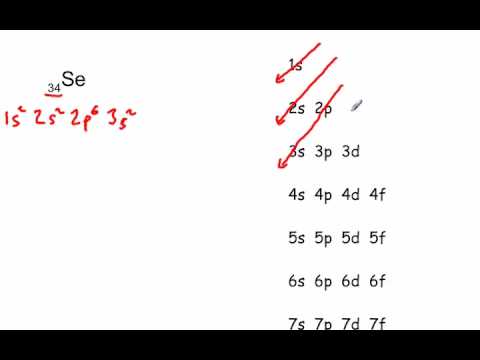 The electronic configuration is defined as the distribution of a number of electrons in the atom or molecule.
Electron Configuration For Selenium
Selenium consists of 34 electrons distribution in its 4 orbits. So electronic configuration of selenium define as:
1s22s22p63s23p63d104s2 3d104p4.
Or
The electronic configuration can also be represented with the help of a full electron distribution element that is Argon/ Ar. In this case it is written as [Ar] 3d104s24p4
What is the Electron Configuration of Selenium?
The electronic configuration of selenium is represented as 1s22s22p63s23p63d104s24p4 or [Ar] 3d104s24p4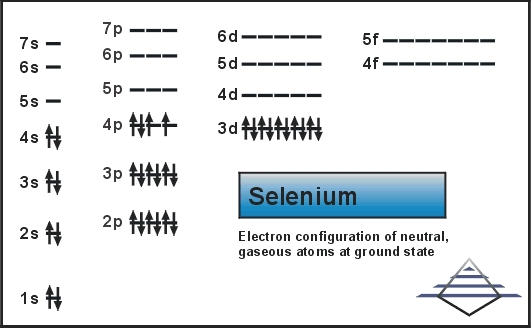 Selenium Valence Electrons
Valence electrons are the electrons which are located in the outermost shell of the atom or molecule. Selenium has 6 electrons in its outermost shell i.e. 2 electrons in s orbit and 4 electrons in the p orbit.
How Many Valence Electrons Does Selenium Have
Selenium has 6 electrons located in the outermost shell. The number of valence electrons is defined as the number of electrons present in the outermost shell of the atom. So, in the case of selenium, there are 6 valence electrons.