Get to study the Arsenic valence electrons here to get better in chemistry. We shall disclose every possible information of this element below. Arsenic is one of the most used chemical elements in the domain of chemistry. It has the representative symbol as, As and the atomic number 33.
How many valence electrons does Arsenic have?
Arsenic has no nuclear natural form in nature. It occurs with the numbers of minerals such as sulfur or crystal elemental. Arsenic belongs to the group metalloid family. It has a typical appearance just like the hard grayish metallic substance.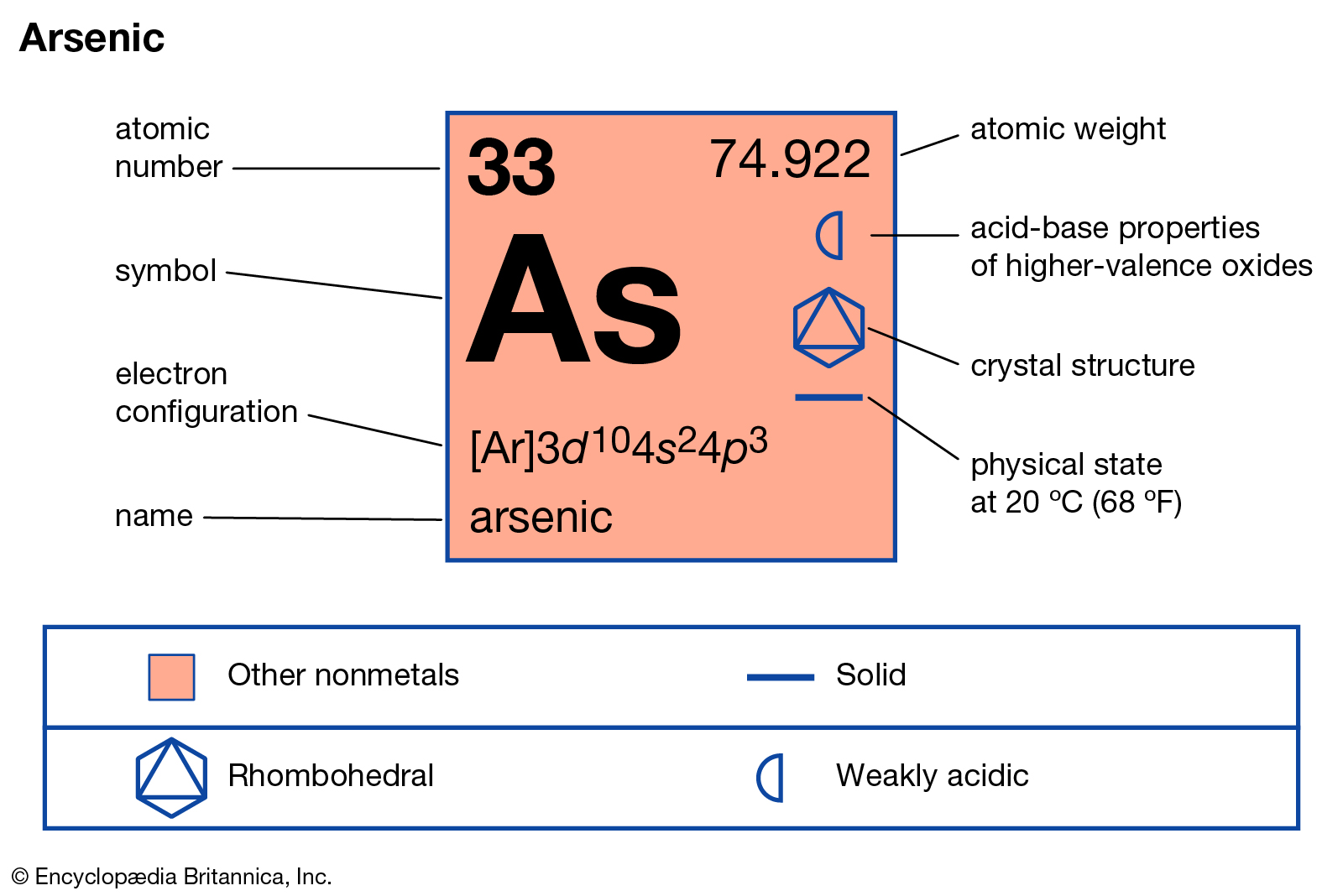 Furthermore, Arsenic is one of those chemical elements which have multiple usages. Arsenic hence holds the important significance around the industrial domain. The typical and general use of Arsenic includes in the production of alloys lead. It's highly used as the key component in the production of batteries or ammunition.
Arsenic further works as a semiconductor as well in electronic devices. So, you can see the form of Arsenic in several kinds of pesticides as well.
Arsenic Valence Electrons Dot Diagram
Diagram or graphical form is the best way of studying the valence electrons. It breaks down the full-fledge electron configuration of a chemical element. We are having the Arsenic Lewis dot diagram here for the same purpose. This dot diagram will let you study the numbers of valence electrons of an atom.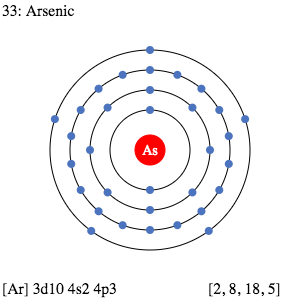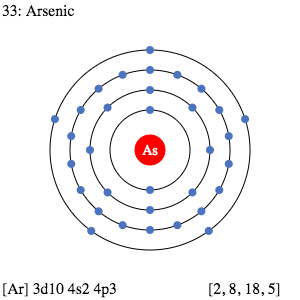 The diagram will basically show the dots around the symbol of Arsenic (As). These dots are actually the exact numbers of valence electrons for Arsenic.
Valency of Arsenic – As
The valency of Arsenic may vary to either 3 or 5. Arsenic holds two forms which are the Arsenite and Arsenate forms. Arsenite here is the dominant form, hence it has the valency of 3. So, the arsenate form of Arsenic has a valency of 5.