Strontium Electron Configuration: Electron configuration in quant or chemistry is defined as the number of electrons presented in the orbits of the atom or molecules. Electron configuration is basically the distribution of electrons in the orbital of an atom.
Strontium Electron Configuration
Strontium is a chemical element with the atomic number 38. Strontium is defined with the symbol "Sr". Strontium is an alkaline earth metal. It is soft and has Silvery white and yellowish metallic element. Strontium is a highly reactive element. When Strontium is exposed to air it makes a dark oxide layer.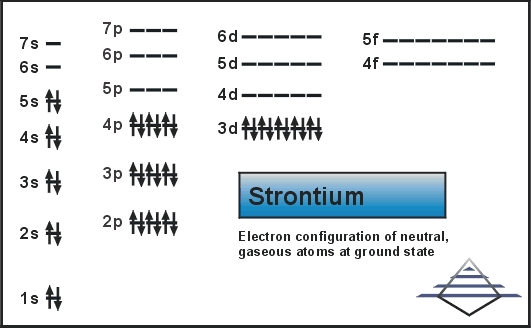 Electron configuration for Sr is termed as the distribution of electrons in its orbits. Strontium consists of 38 electrons. Electron configuration of Strontium is given as below:
1s22s22p63s23p63d104s24p65s2
What is the Electron Configuration of Strontium
The electron configuration of Strontium is 1s22s22p63s23p63d104s24p65s2 or it can also be represented as [Kr] 5s2.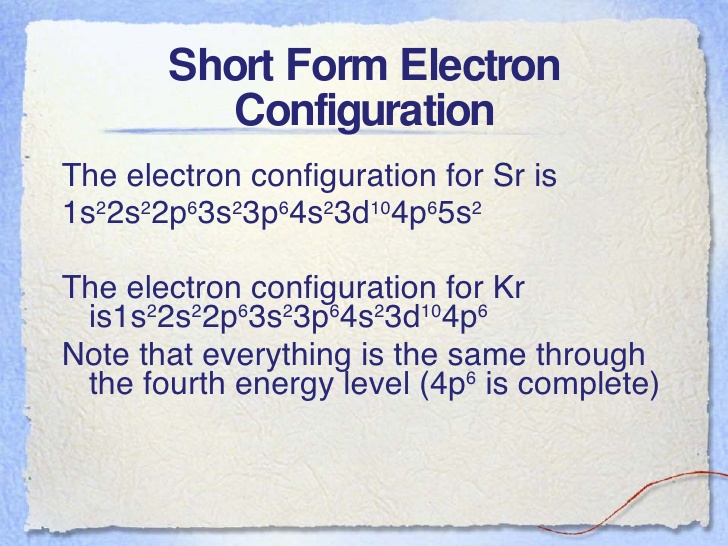 How Many Valence Electrons Does Strontium Have
Electrons which are present in the outermost shell are considered as valence electrons. There are 38 electrons in Strontium. These elements are present in 5 orbits of the shell. The distribution of electrons is 2, 8, 18, 8, and 2. There are 2 electrons located in the outermost shell of the Strontium so the number is valence electron is 2.
Strontium Number of Valence Electrons
A number of valence electrons in Strontium is 2. That is there are 2 e- (electrons) present in its outermost shell.