Electron Configuration For Rhenium: Rhenium is a chemical element which has a chemical symbol Re. The atomic number of Rhenium is 75. It is a heavy, silvery-grey, third-row transition metal of group 7 of the periodic table. This is one of the rarest elements in the Earth's crust.
It has the second-highest boiling point of any element at 5903 K and also the third-highest melting point. It resembles technetium and manganese chemically. It is mainly obtained as a by-product of the refinement and extraction of copper and molybdenum ores.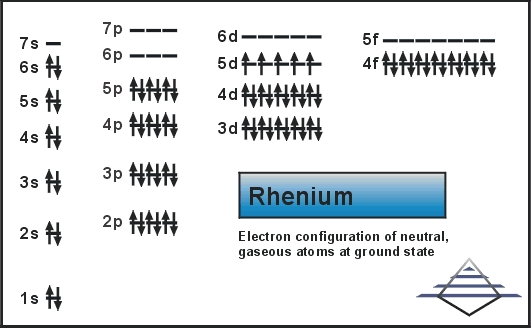 It shows in its compounds a large variety of oxidation states that range from −1 to +7. Rhenium was the second-last stable element to be discovered, Discovered in 1908. It was named after the river Rhine of Europe. Today we will tell you the electron configuration of the Rhenium.
What is the Electron Configuration of Rhenium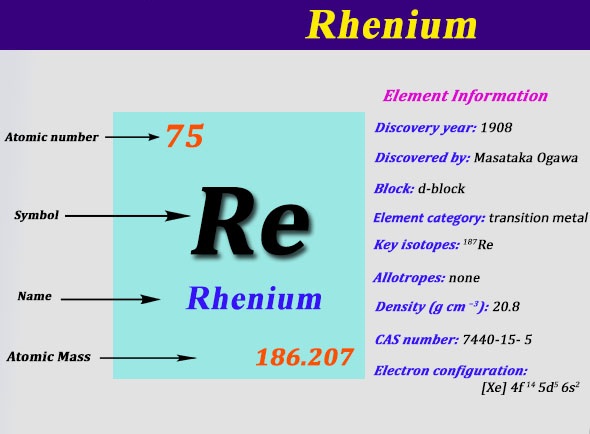 Xe 4f14 5d5 6s2 is the electron configuration of Rhenium.
How Many Valence Electrons Does Rhenium Have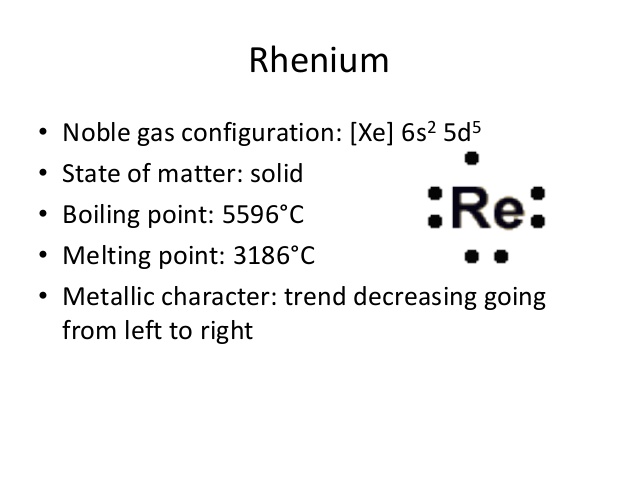 There are 2 valence electrons in the outer shell of the Rhenium.
Rhenium Number of Valence Electrons
Rhenium has 2 valence electrons in its outer shell.