Get to understand the Rhodium electron configuration here in our article and explore one more chemical element to your understanding. The article contains all the basic properties and the other significant information for the Rhodium element.
In chemistry, Rhodium is a highly popular chemical element that has an atomic number of 45. The chemical element has the representative symbol as Rh that is applicable in the periodic table as well. In its physical structure Rhodium looks like a hard silvery and white element. It falls in the category of transition metal and also has strong anti-corrosion chemical properties.
Rhodium Electron Configuration
Moreover, Rhodium is also famous as one of the most valuable chemical elements in chemistry. The element although has very limited availability yet it's available in its own free form within nature. You can find the free form of Rhodium as the chemical compound in nature. The element was first discovered back in the year 1803 by William Hyde.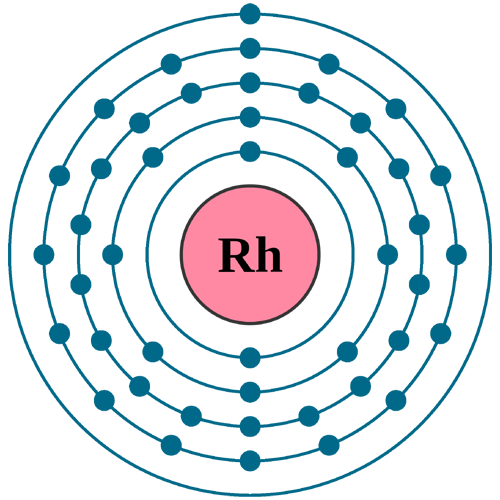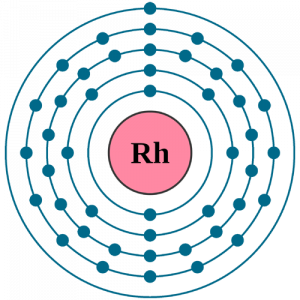 The first form of Rhodium was found from the ores of platinum and nickels. Some portion of the Rhodium is still available in similar ores even today. Other than this Rhodium has very limited availability in nature and therefore has limited available quantity.
How many valence electrons does Rhodium have?
The electron configuration of Rhodium is the one way to explore this chemical element. In this process of electron configuration, we basically have to distribute the electrons of Rhodium to its orbitals. Subsequently, this whole distribution takes the form of an equation that becomes the electron configuration.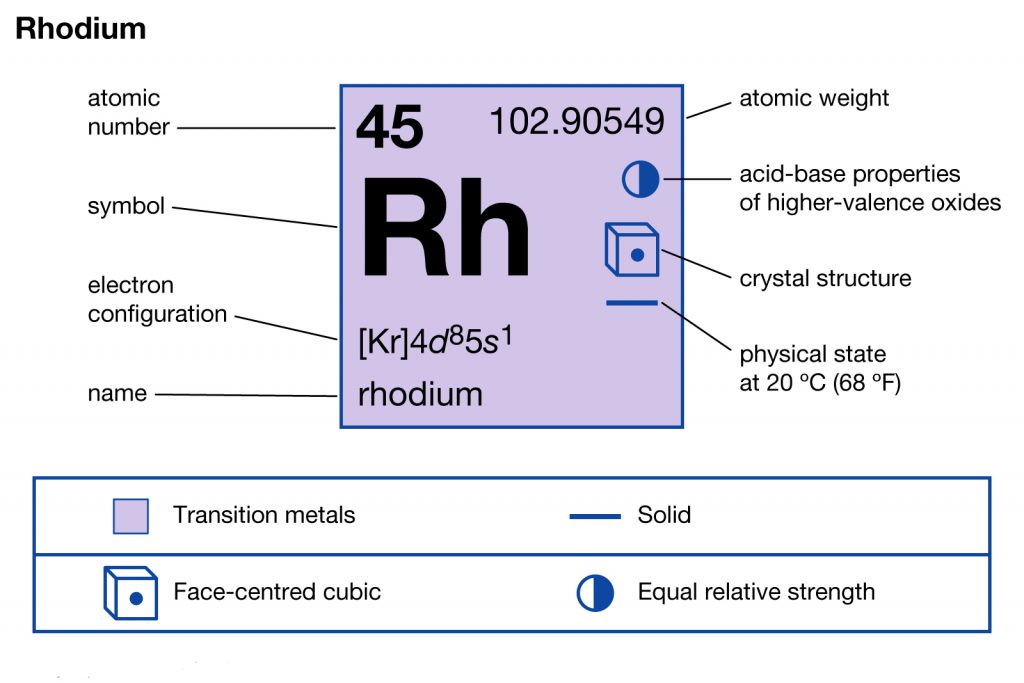 Rhodium electron configuration is Kr 4d8 5s1 that is also available in the periodic table for chemistry scholars. You can keep this electron configuration of the element in your head and use it in your classroom test or in exploring this chemical element. The electron configuration for Rhodium is further useful in figuring out the other practical usage of the element. For the same reason, the electron configuration is one of the most important chemical properties of any element.
Electron Configuration for Rh
Well, Rhodium although has very limited availability quantity but the element is highly precious in its usage. The very first and primary purpose of the Rhodium falls in the automobile sector. The element is useful there to be used as the catalyst and you can find its application in almost every vehicle. So, for the same reason Rhodium is a pure gem in the automobile sector without which the production of vehicles is not feasible.
The other practical usage of the Rhodium lies in the ornament where it's useful in the electroplating process of gold. This process gives the white surface to the gold and other ornaments. So, this is all about Rhodium and its various chemical properties in the practical world. We believe the article would come helpful in explaining the electron configuration of Rhodium to all our scholarly readers