Get to know everything about the Manganese valence electrons here in the article. We would also discuss the other significant characteristics of Manganese. In the field of science or chemistry Manganese is a chemical element. It has the atomic number as 25 and symbol as Mn.
How many valence electrons does Manganese have?
There is no availability of Manganese in nature as its direct form. The chemical element is often extracted from the various minerals having the combination of iron. Manganese basically belongs to the family of transition metals in the periodic table. The chemical element has the specific usage as the metal element.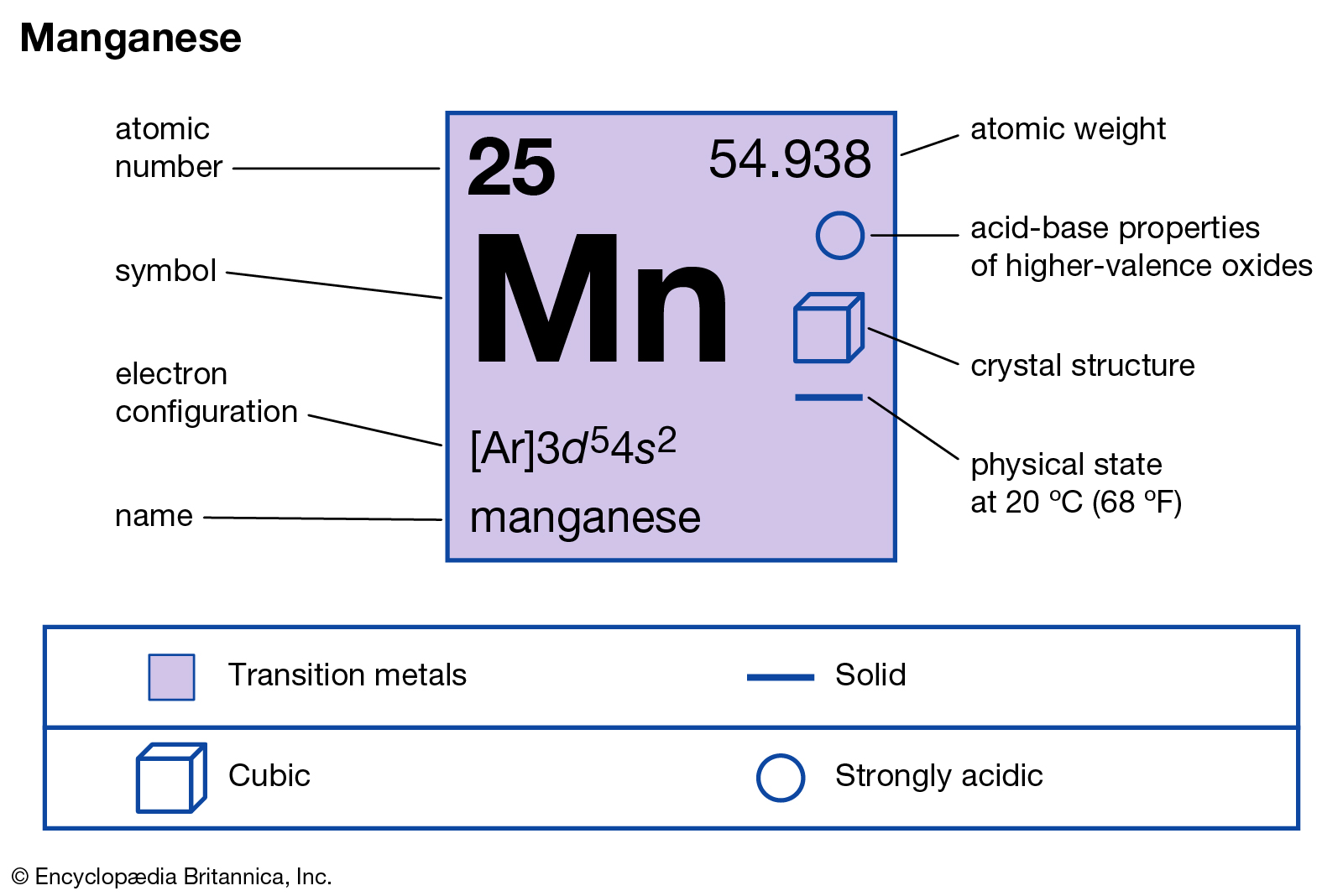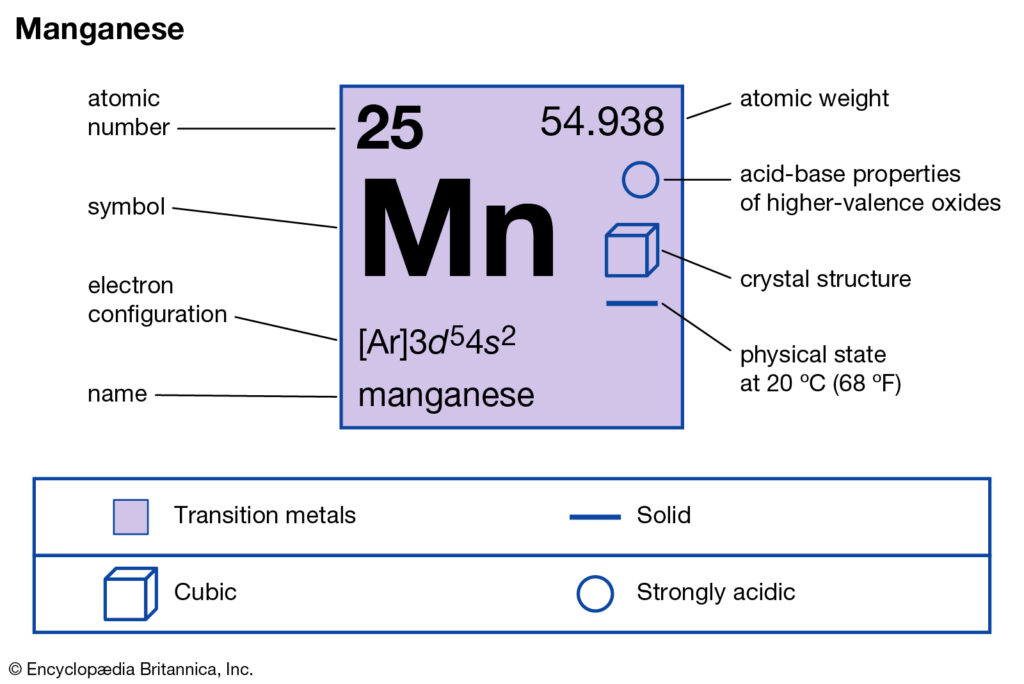 The major use of Manganese comes from the various industrial production houses. For instance, it is used as the key component in the production of stainless steel. Furthermore, Manganese also has significant usages in the production of various tool. You can see its significant usage in the production of aluminum or in the alloy wheels of vehicles.
Manganese Valence Electron Dot Diagram
An electron dot diagram is an important tool in the proper analysis of valence electrons for the element. You can also explore an in-depth electron dot diagram of Manganese valence electrons.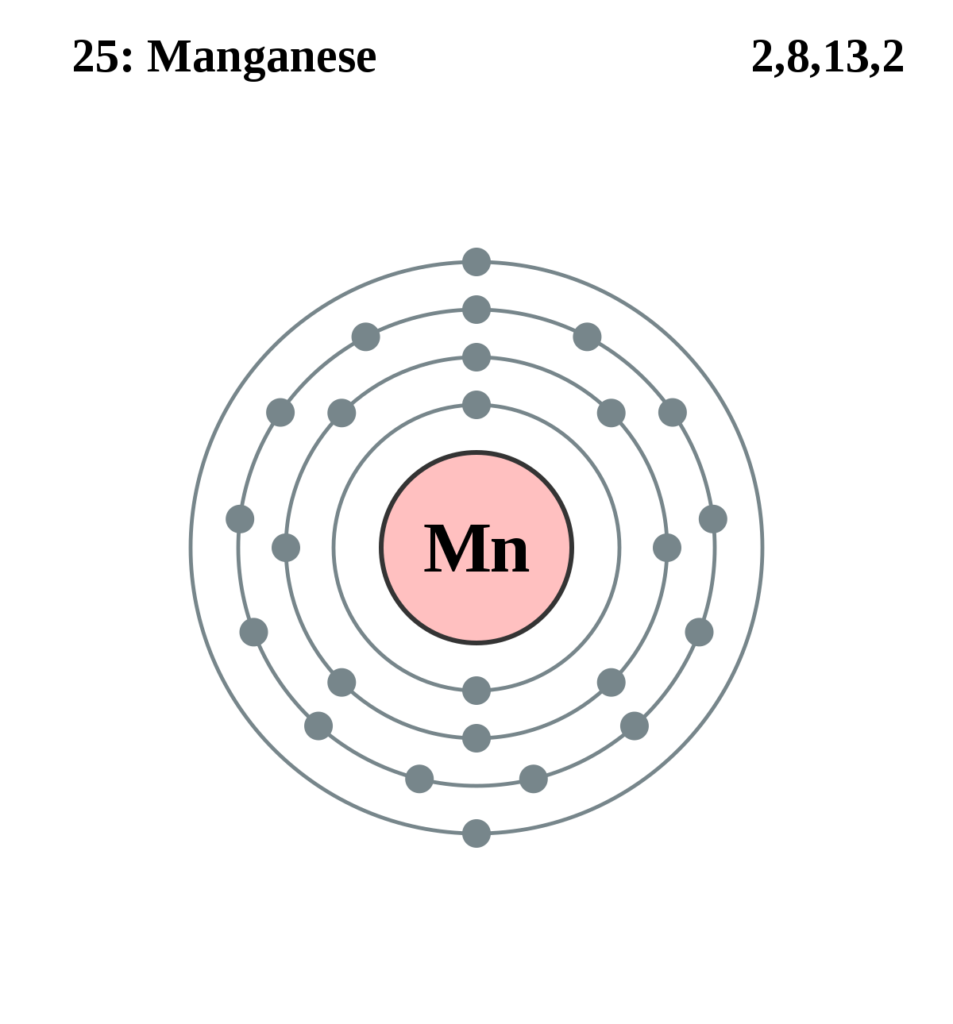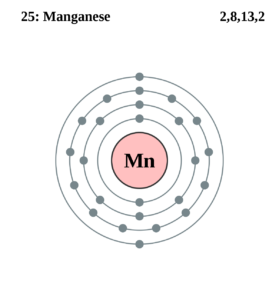 The dot diagram basically uses the dot to draw around the symbol of a chemical element. The numbers of dots directly represent the valence electron of the atom for the Manganese. It's a very simple and highly effective way of drawing the valence electrons of the concerned element. You can draw the lewis dot diagram for any possible chemical elements.
Valency of Manganese – Mn
Well, as we know that Manganese belongs to the category of transition chemical element. So, It may therefore have the variable valency at times. The most possible valency of Manganese is 2,4,7. Manganese has a decently stable electron configuration hence such valency.