Study the Tennessine valence electrons here and plan the systematic learning of the element. The article will help and guide you in exploring this element at ease. Well, Tennessine is a pure synthetic chemical element in the domain of chemistry. It has the atomic number as 117 and the representative symbol as Ts.
How many valence electrons does Tennessine have?
Tennessee is the second heaviest chemical element in the periodic table. It also has the recognition as the penultimate element in the 7th period of the table. Being a synthetic chemical element it has no free form or availability in nature. The element was first discovered in 2010 as the most recently discovered element.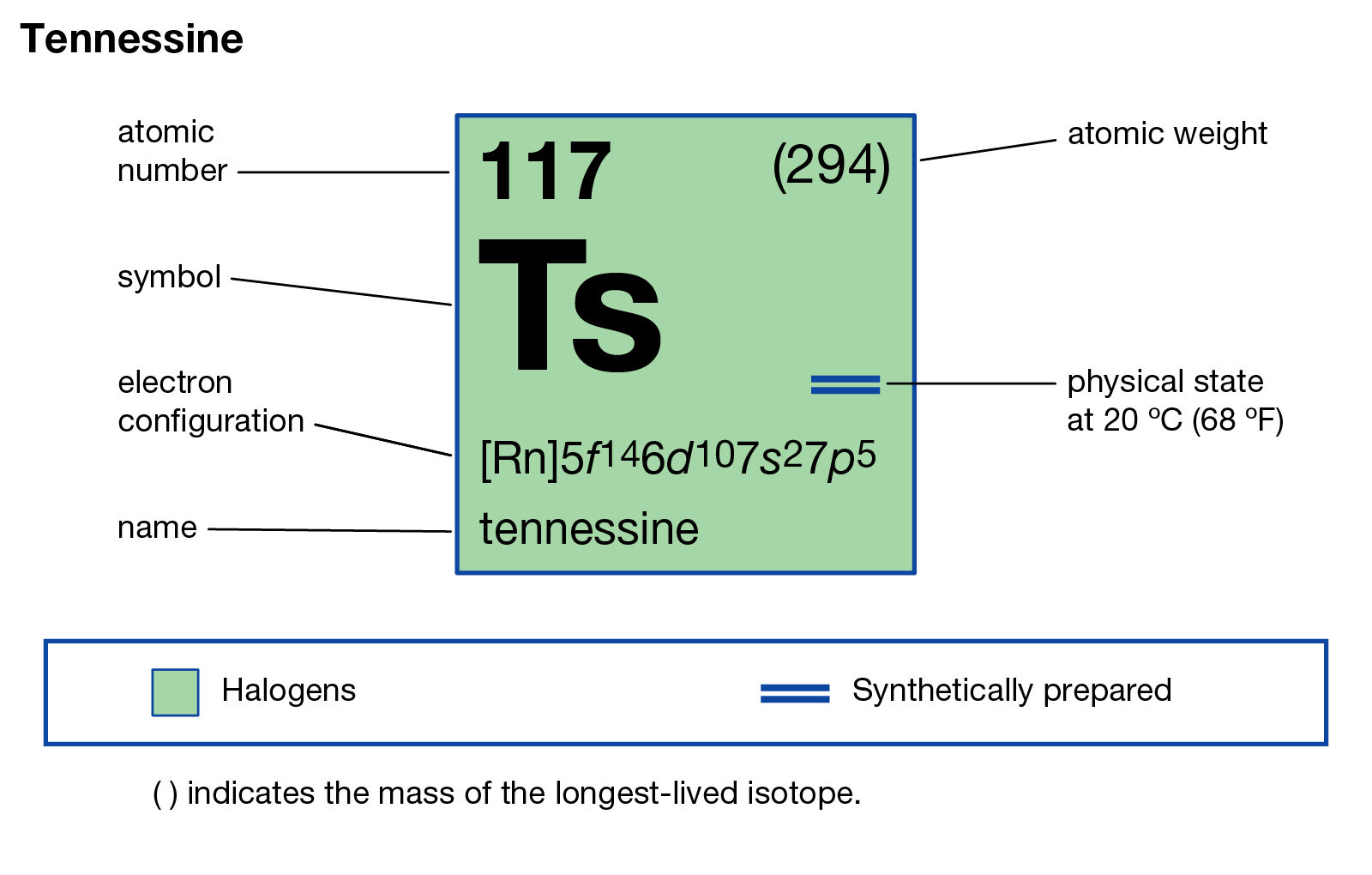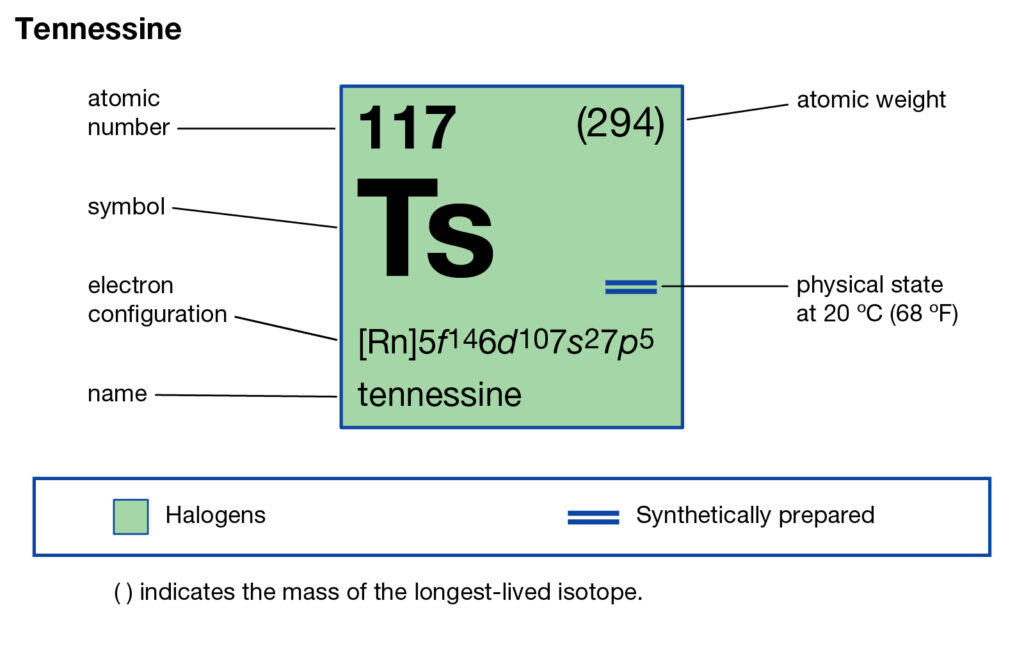 Being the newly discovered chemical element Tennessine is still in its research purpose. As of now, the chemical element has no proven commercial usages. Tennessee is a highly radioactive chemical element hence it's hazardous for human exposure. The chemical element is available for its use only within the laboratory.
Further, as Tennessine is new chemical element hence it carries very high cost. This is the other reason that why it's not affordable in the mainstream usage.
Tennessine Valence Electrons Dot Diagram
We are here presenting the Tennessine valence electrons dot diagram. The diagram represents the numbers of valence electrons of atoms.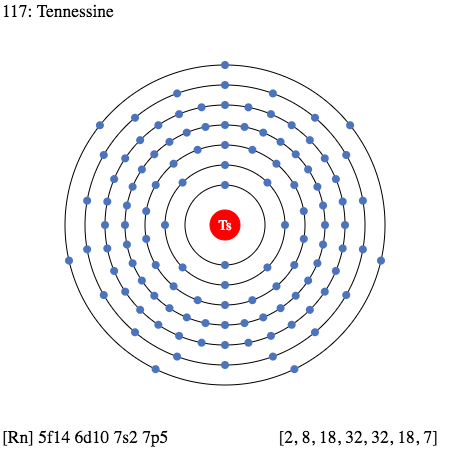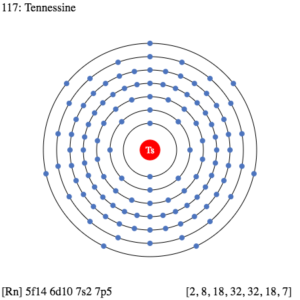 You can further understand the interaction of Tennessine valence electrons. It also shows that whether there is single or double bonding of valence electrons.
Valency of Tennessine
Well, Tennessee has the 7 valence electrons in its outer shell. It represents the combining capacity of this element with other compounds. So, valency helps in having the idea of how would the atoms of Tennessine would react to other elements. It provides the overall chemical bonding scenario of the element.
The chemical element is the member of group 17 in the periodic table. You can further take a look at the periodic table to know about other properties of this element.