How To Understand Periodic Table Easily: Hello everyone today we are going to tell you the easiest ways to understand the periodic table. Dmitri Mendeleev introduced the periodic table in which he included 118 elements. These are metal and non-metals.
Metals are to the left of the periodic table while non-metals are to the right. There are so many elements that it becomes difficult to understand them in one go. So, see the full article for the better understanding of the Periodic table.
How To Understand Periodic Table Easily
The periodic table is a fundamental tool in chemistry that organizes and presents information about the elements. While it may seem overwhelming at first glance, understanding the periodic table can be made easier by following a few key strategies.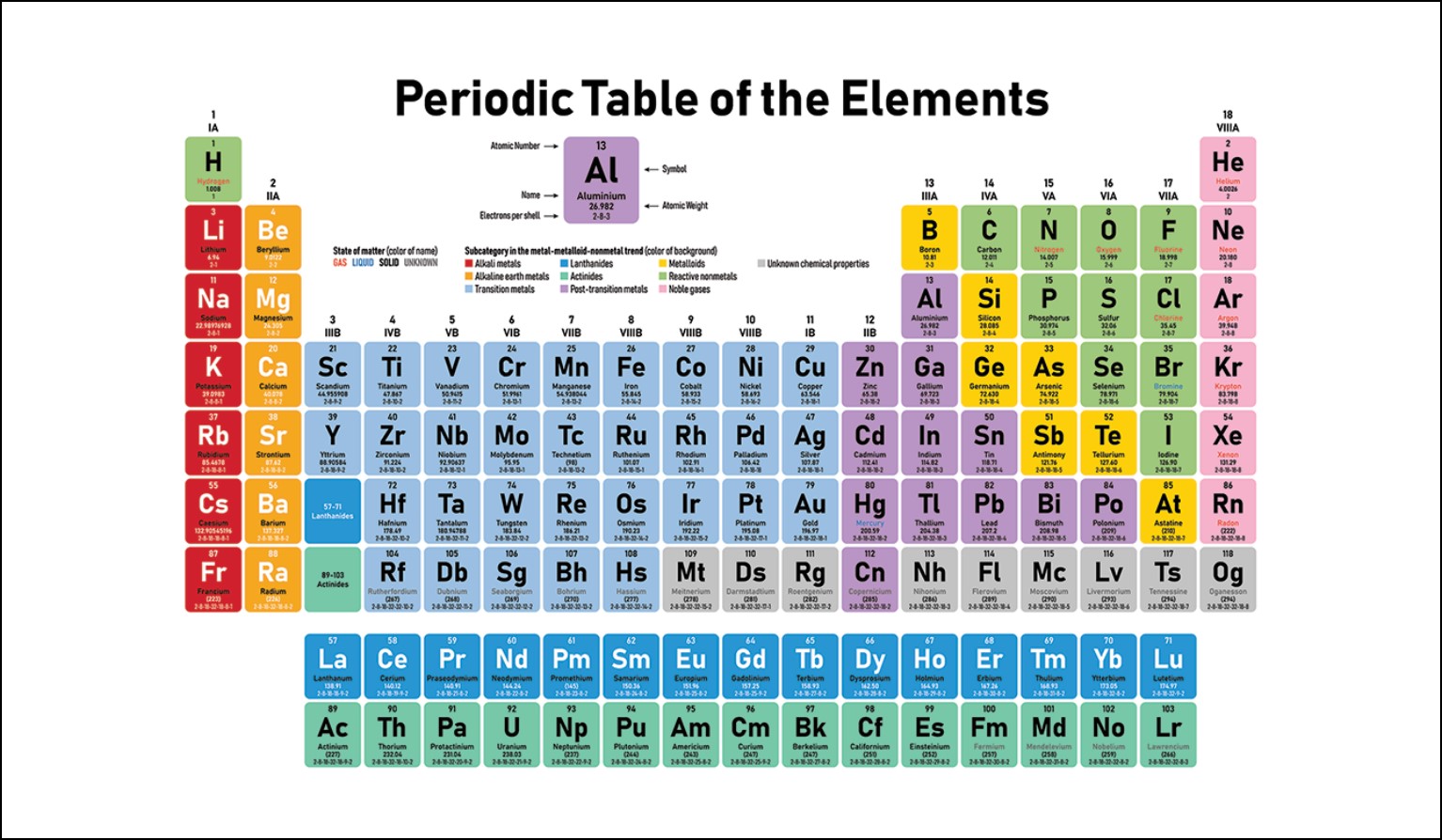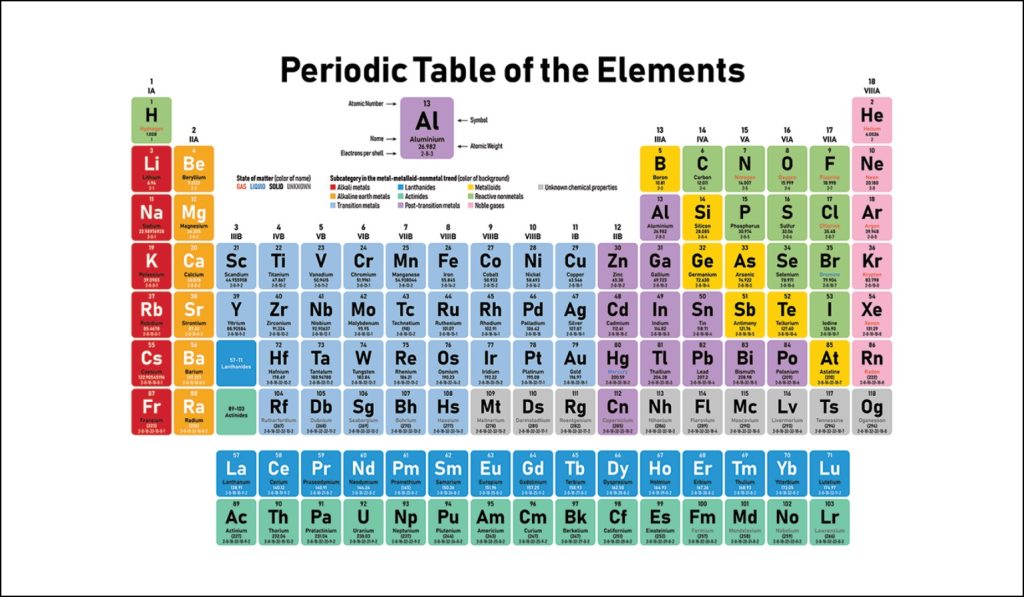 Here's a guide on how to understand the periodic table easily:
Element Basics: Familiarize yourself with the basic components of an element's tile on the table. Each tile displays the atomic number (number of protons), element symbol, and atomic mass.
Atomic Structure: Learn the significance of the atomic number and mass. The atomic number determines an element's identity, while the atomic mass represents the average mass of its isotopes.
Grouping Patterns: Observe the vertical columns, or groups, on the periodic table. Elements within the same group share similar properties and exhibit recurring patterns.
Periodic Trends: Understand the horizontal rows, or periods. Elements within the same period have the same number of electron shells.
Blocks and Sublevels: Recognize the various blocks on the periodic table: s, p, d, and f. Each block represents a specific sublevel in an element's electron configuration.
Color Coding: Many periodic tables use color coding to group elements with similar properties. Pay attention to these color patterns as they can help you quickly identify and categorize elements.
Utilize Resources: Make use of additional resources like textbooks, online tutorials, and interactive periodic table tools. These resources often provide detailed explanations, examples, and quizzes to solidify your understanding.
Practice and Memorize: Regularly practice identifying elements, their symbols, and their properties. Quiz yourself and use flashcards to reinforce your knowledge. Over time, familiarity with the periodic table will become second nature.
Remember, mastering the periodic table takes time and practice. By following these strategies and remaining persistent, you can gain a solid understanding of this essential tool and unlock the wonders of chemistry.
Easy Way To Learn Periodic Table PDF
If you're looking for an easy way to learn the periodic table, a PDF resource can be an excellent tool to aid your study. With a well-structured PDF document, you can access a comprehensive overview of the elements and their properties in a concise and organized format. These PDFs often include helpful visual representations such as color-coded tables, diagrams, and charts, making it easier to grasp the patterns and relationships within the periodic table. Additionally, many PDFs feature interactive elements like hyperlinks and bookmarks, enabling quick navigation and efficient information retrieval.
One advantage of using a periodic table PDF is its portability and accessibility. You can save the file on your computer, tablet, or smartphone and access it whenever and wherever you want. This flexibility allows you to study on the go or have quick reference material during exams or classroom discussions. Moreover, some PDFs offer search functionality, enabling you to quickly locate specific elements or properties within the document. This feature is particularly useful when you need to find information on a particular element or concept without scrolling through multiple pages.
Another benefit of using a PDF resource to learn the periodic table is the ability to print and customize the material. If you prefer a physical copy or want to create your own study notes, you can easily print the PDF and annotate it according to your learning style. This allows you to highlight important information, add personal mnemonics, or jot down additional explanations. By engaging in this active learning process, you can enhance your understanding and retention of the periodic table concepts. Additionally, some PDFs may come with supplementary exercises or quizzes that you can print out and complete to test your knowledge and reinforce your learning.
How To Learn Periodic Table Easily in English
Learning the periodic table can seem like a daunting task, but with the right approach, it can be made much easier. The first step is to familiarize yourself with the layout of the periodic table. Start by identifying the different sections, such as the alkali metals, alkaline earth metals, transition metals, and noble gases. Understanding the organization of elements based on their atomic number and properties will provide a solid foundation.
To make memorization easier, consider using mnemonic devices. These can be catchy phrases or acronyms that help you remember specific elements or their properties. For example, "Happy Henry Lives Beside Boron Cottage Near Our Friend Nelly" represents the first letters of the elements in the first row of the periodic table. Creating your own mnemonics tailored to your learning style can be especially effective.
Another effective technique is to associate elements with real-world examples. Find connections between elements and everyday objects, substances, or occurrences. For instance, you can associate hydrogen with water, carbon with diamonds, or iron with a nail. Visualizing these connections will aid in retaining information and recall. Additionally, consider utilizing online resources, mobile apps, or flashcards to reinforce your learning and practice identifying elements and their properties. Check out other posts:- How To Find Element Atomic Number, Modern Periodic Table, Electronegativity Series.
With a systematic approach, mnemonic devices, real-world associations, and interactive tools, learning the periodic table can become a much smoother process. Remember to break down the information into manageable chunks and review regularly to reinforce your understanding. Soon enough, you'll find yourself becoming more proficient in English and confident in your knowledge of the periodic table.
Easy Way to Learn Periodic Table Song
Learning the periodic table can seem like a daunting task, but there is an easy way to master it: through the periodic table song. The periodic table song is a mnemonic device that uses a catchy tune to help you memorize the elements in the periodic table. With its rhythmic melody and clever lyrics, this song makes learning the elements both fun and effortless. By listening to the periodic table song regularly, you can quickly internalize the order of the elements and their corresponding symbols, making it easier to recall and understand the periodic table.
One of the advantages of using the periodic table song is its accessibility. It is readily available on various platforms, including websites, streaming services, and educational apps. You can listen to it while commuting, exercising, or simply relaxing at home. The repetitive nature of the song ensures that the information is reinforced in your memory. Additionally, the song breaks down the elements into manageable sections, allowing you to focus on learning a few elements at a time before progressing to the next section. This systematic approach makes the learning process more efficient and less overwhelming.
Another benefit of the periodic table song is its versatility. It caters to different learning styles, making it suitable for visual, auditory, and kinesthetic learners alike. You can follow along with a visual representation of the periodic table while listening to the song, helping you create connections between the lyrics and the element symbols. If you prefer a hands-on approach, you can even create flashcards or play games that involve identifying elements based on their corresponding lines in the song. The flexibility of the periodic table song ensures that you can adapt it to your preferred learning style, maximizing your understanding and retention of the elements.
Learn The Periodic Table Game
Are you ready to embark on an exciting journey through the elements? Look no further than the "Learn the Periodic Table" game! This interactive and educational game is designed to make learning about the periodic table a fun and engaging experience. Whether you're a student, a science enthusiast, or simply curious about the building blocks of the universe, this game is perfect for you.
In the "Learn the Periodic Table" game, you'll have the opportunity to explore the elements in a dynamic and captivating way. Dive into a virtual world where each element comes to life, accompanied by fascinating facts and interactive features. Through quizzes, puzzles, and challenges, you'll test your knowledge and develop a deep understanding of the periodic table. From memorizing element symbols and atomic numbers to understanding their properties and applications, this game covers it all.
With its user-friendly interface and immersive gameplay, the "Learn the Periodic Table" game offers an innovative approach to learning. Say goodbye to dry textbooks and monotonous lectures; instead, get ready for an interactive experience that will keep you engaged and motivated. As you progress through the game, you'll earn rewards, unlock new levels, and compete with friends, adding a competitive edge to your learning journey. Whether you're playing on your computer, tablet, or smartphone, this game is accessible anytime, anywhere.