Thallium Electron Configuration: Thallium is a chemical element that has a symbol Tl. The atomic number of Thallium 81. It is a grey post-transition metal which is not found free in nature. When it is isolated it resembles tin but becomes colorless when exposed to air.
Chemists Claude-Auguste Lamy and William Crookes discovered thallium independently in 1861 in residues of production of sulfuric acid. Both have used the method of flame spectroscopy, in which thallium produces a  green spectral line.
Thallium Electron Configuration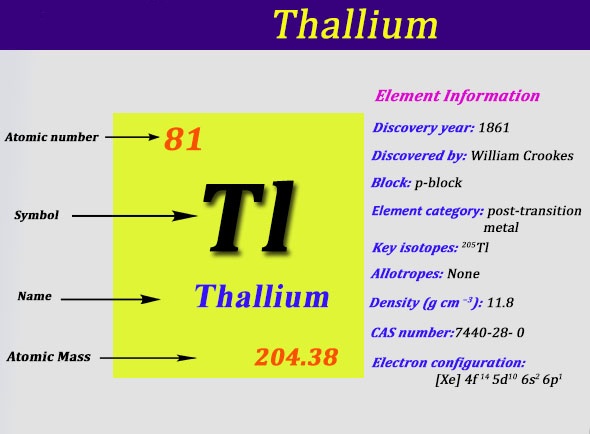 It was isolated by both Crookes and Lamy in 1862; Crookes by precipitation and melting of the resultant powder and Lamy by electrolysis. Crookes exhibited thallium as a powder precipitated by zinc at the International exhibition, that was opened on 1 May that year.
Thallium is commercially produced not from potassium ores, but as a product of refining heavy-metal sulfide ores. Approx 60–70% of the production of thallium is used in the electronics industry, and the remaining is used in glass manufacturing and in the pharmaceutical industry. Today we will tell you about the electron configuration of the Tl.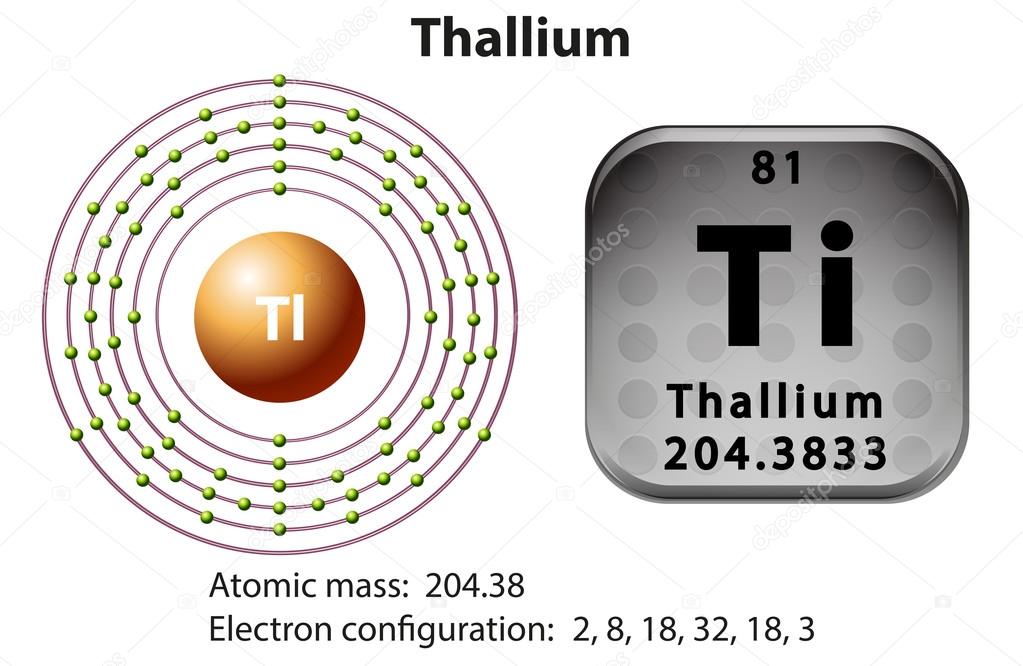 Xe 4f14 5d10 6s2 6p1 is the electron configuration of the Thallium.
How many Valence Electrons Does Thallium Have
There are 3 valence electrons in the outer shells of the Thallium.
Thallium Number of Valence Electrons
Thallium has three valence electrons in its outer shell.