Explore the Radon valence electrons and enhance your understanding of the element. You can further explore the other properties of the element. Radon is a chemical element with its atomic number 86 and the symbol as Rn. It's basically a noble gas element that belongs to the group 18 of nobles gases.
How many valence electrons does Radon have?
Being, the noble gas Radon is a colorless and odorless chemical element. It is highly radioactive and hence toxic in its nature.
Radon basically has its natural occurrence in the radioactive decay chain process. In precise words, it's the byproduct of radium and other element's decaying process. The majority of its isotopes are highly unstable in nature due to the radioactive properties. It has only one stable isotope with an estimated life of 3.8 days.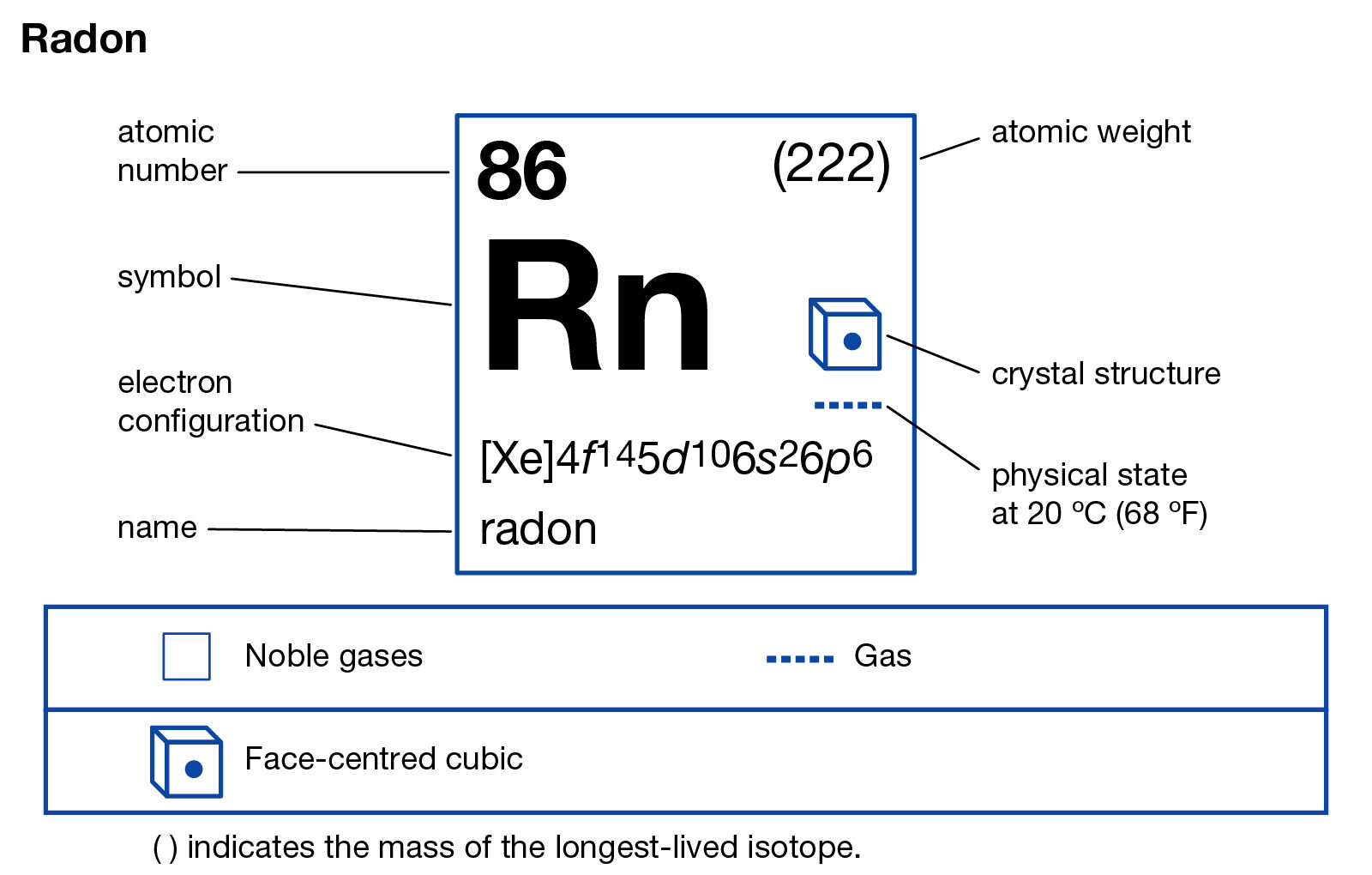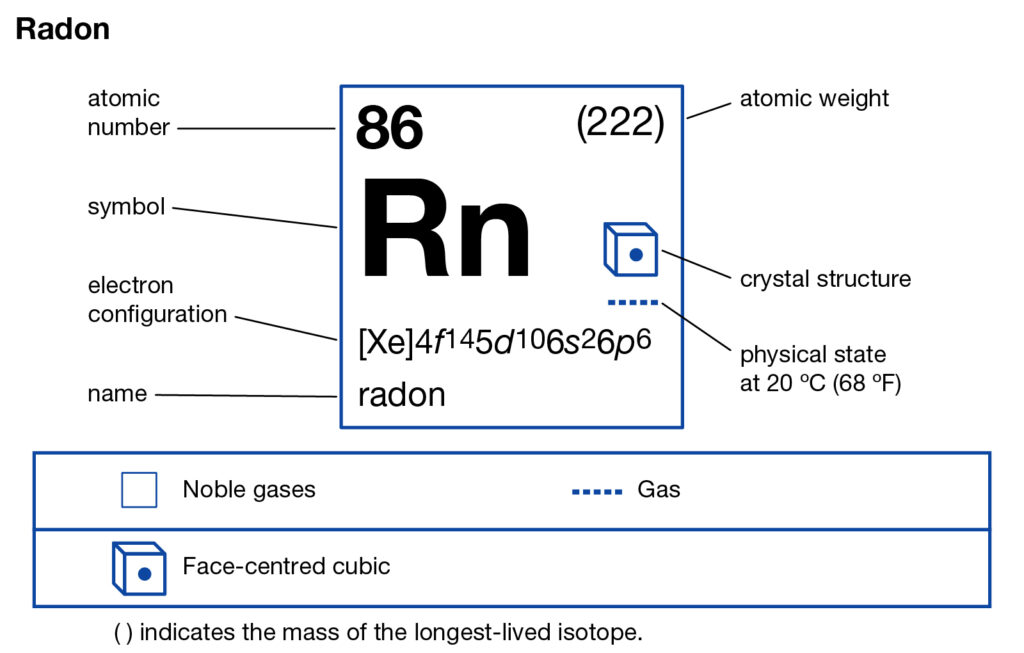 So, this is what makes Radon one of the rarest noble gas element. Radon in its gaseous form is easily consumable hence it's extremely dangerous for human exposure. As we know Radon is highly toxic hence it has very limited usages. So, the element is not advisable for its mainstream open usage.
It's still in its research phase hence scientists use it only in laboratories with due care. You can see minor applications of Radon in the medical domain. For instance, in some cases, it may heal autoimmune diseases such as arthritis etc. It's usage is however not fully permissible by the FDA.
Radon Valence Electrons Dot Diagram
Well, the Lewis dot diagram can help you in a better understanding the Radon valence electrons. The diagram precisely draws the numbers of valence electrons around the Radon symbol.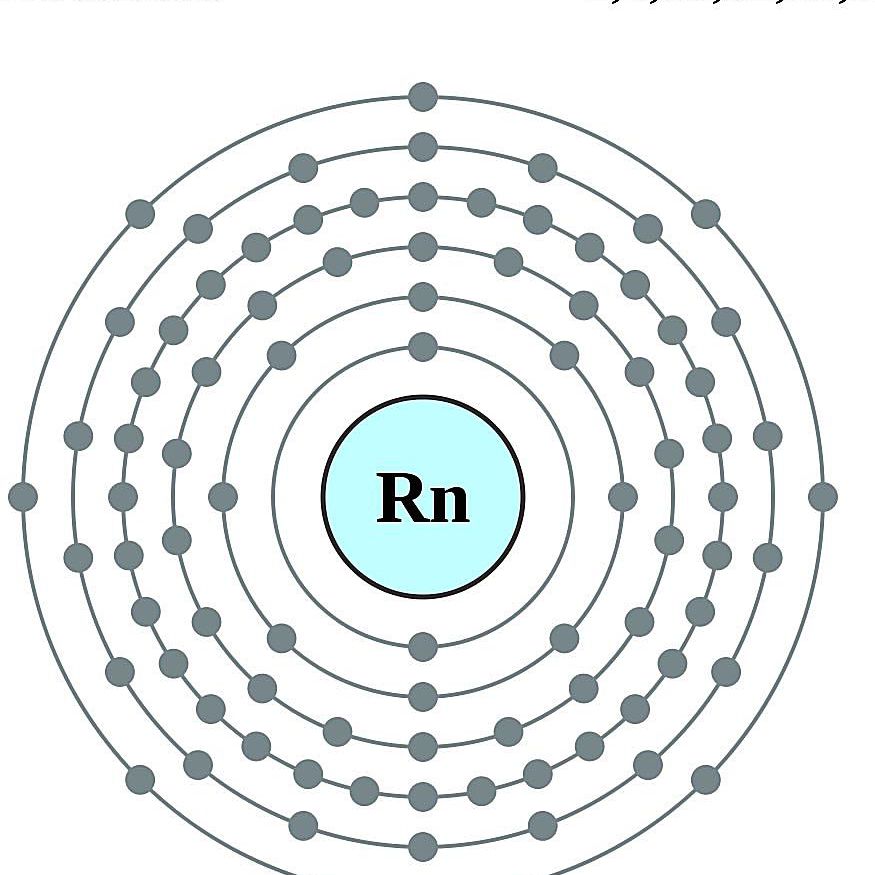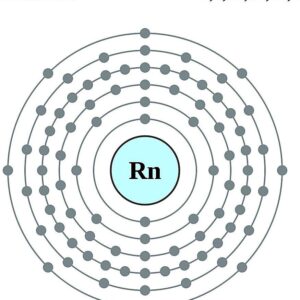 Furthermore, the diagram also explains the chemical bonding of valence electrons. You can figure out the bonding pattern of valence electrons with the diagram.
Valency of Radon
We understand that Radon is purely a noble gas hence it has the valency as 0. It is the combining capacity of Radon with other chemical elements.