Electron Configuration For Hafnium: Hafnium is a chemical element that has a chemical symbol Hf. The atomic number of Hafnium is 72. A silvery grey, lustrous, tetravalent transition metal. It chemically resembles zirconium and it is found in many zirconium minerals.
The existence of Hafnium was predicted by in 1869 by Dmitri Mendeleev. Although until 1923, it was not identified by Hevesy and Coster, making it the last stable element to be discovered. It is named after Hafnia, that is the Latin name for Copenhagen, where it was discovered.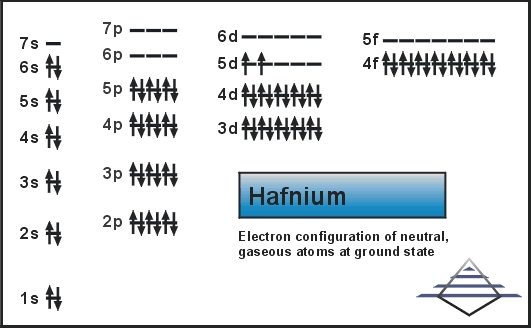 It is used in electrodes and filaments. Some semiconductors of Hafnium fabrication processes use its oxide for integrated circuits at 45 nm. Some superalloys used for special applications contain hafnium in combination with titanium, niobium, or tungsten. Today we will tell you the electron configuration of the Hafnium.
What is the Electron Configuration of Hafnium
Xe 4f14 5d2 6s2 is the electron configuration of the Hf.
How Many Valence Electrons does Hafnium have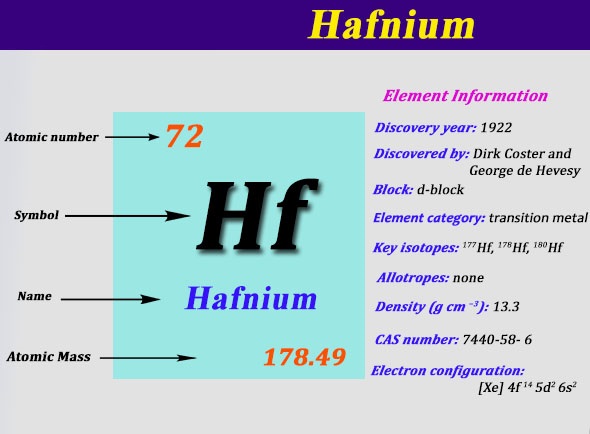 Hafnium has 4 valence electrons in its outer shell.
Hafnium Number of Valence Electrons
There are four valence electrons in the outer shell of the hafnium.