Electron Configuration For Bohrium: Bohrium is a synthetic chemical element that has a chemical symbol Bh. The atomic number of Bohrium is 107. Bohrium is named after Niels Bohr, a Danish physicist. Since it is a synthetic element, it can be produced in the labs but is not found in nature. It is a radioactive element.
Electron Configuration For Bohrium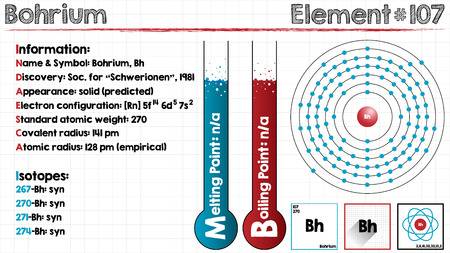 The most stable known isotope of Bohrium is 270Bh,  it has a half-life of approx 61 seconds, though the unconfirmed isotope 278Bh may have a longer half-life of approximately 690 seconds. It is the ad-block transactinide element in the periodic table of the elements.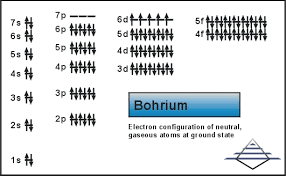 It is the member of the 7th period and group 7 elements and also the fifth member of the 6d series of transition metals. Chemical experiments have confirmed that it behaves as the heavier homologue than rhenium in group 7.
The chemical features of this element are characterized only partly, but they compare well and nicely with the chemistry of the group 7 elements. Today we are going to share the information about the electron configuration of the Bohrium. If you are also here to get the information about the Bohrium then you are in the right place. Please read the full post below.
What is the Electron Configuration of Bohrium
[Rn] 5f14 6d5 7s2  the electron configuration of the Bohrium.
How Many Valence Electrons Does Bohrium Have
There are seven valence electrons in the outer shell of the Bohrium.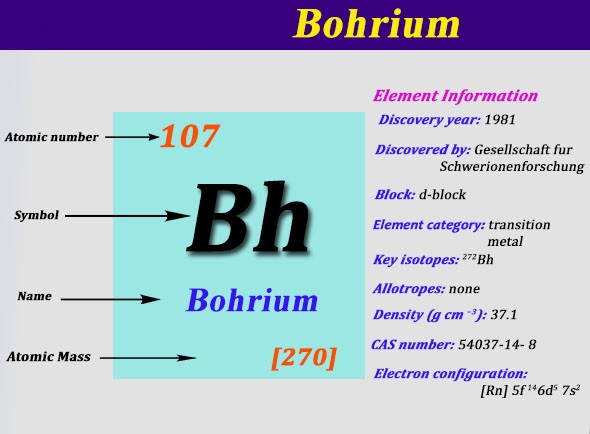 Bohrium Number of Valence Electrons
Bohrium has seven valence electrons in its outer shell.