Electron Configuration Of Uranium: Electron configuration is having a very useful in the field of chemistry, where it helps in understanding the chemical reaction and also it helps in simplifying the structure of a periodic table. Today in this topic we are going to discuss the electronic configuration of Uranium.
Electron Configuration For Uranium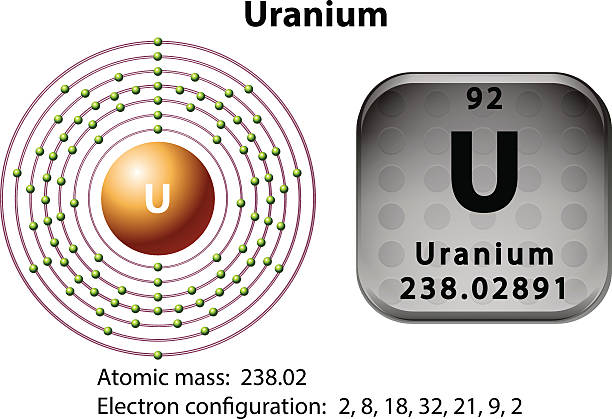 Uranium is basically an element of the chemical, which is symbolized by the U and further having the atomic number as 92. If we talk about the Uranium electron configuration, then it is basically a distribution of the electrons, which the Uranium is taken as an atom and this distribution is made in the molecular orbital.
What is the Electron Configuration of the Uranium?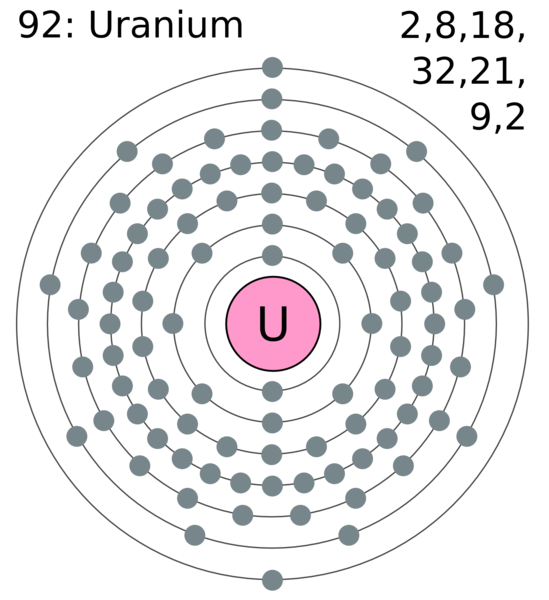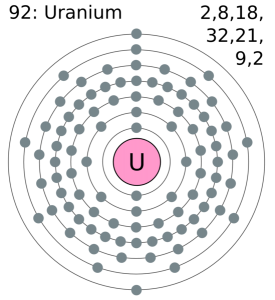 The Electronic configuration of the Uranium can be written as [Rn] 5f36d17s2. The explanation behind this electronic configuration of the Uranium is quite simple, as we know that the Uranium is having 92 as its atomic number and here electrons fill the orbital in a way that could minimize the energy of atom which us Uranium here.
How Many Valence Electrons Does Uranium Have?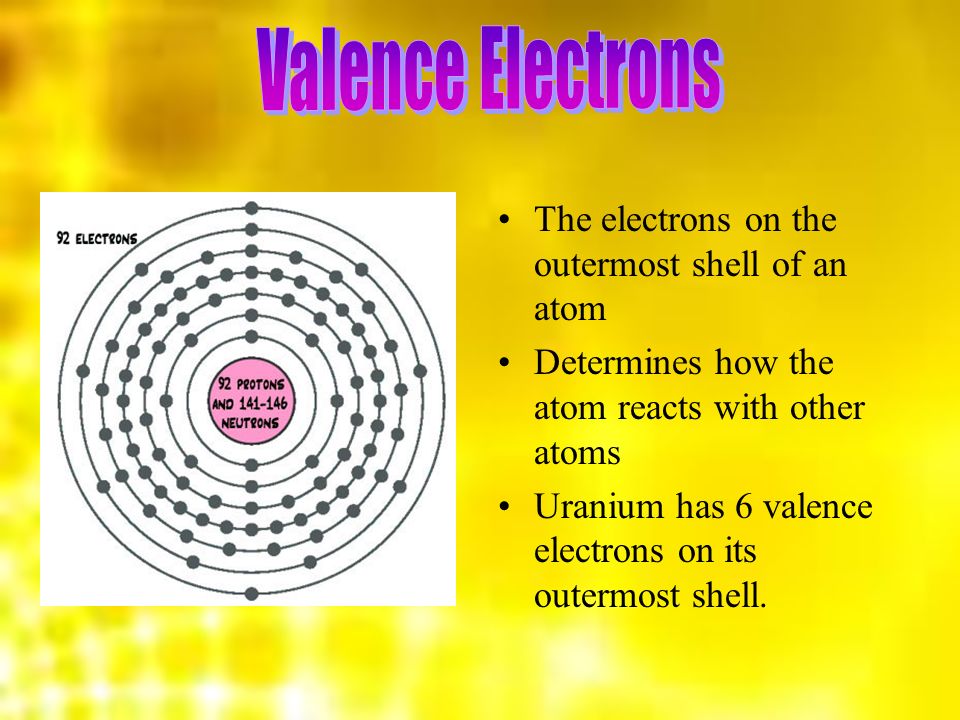 It has been already made clear here that the Uranium have the 92 as its atomic number and the shell structure of it can be written as. Hence it is quite clear from here that the Uranium holds 6 valence electrons, and the rest 86 are the other electrons which in totality give the Uranium 92 as its atomic number.
Uranium Number of Valence Electrons
Uranium belongs to the actinide series and is metal in the silver-grey form. Uranium has both the 92 protons and the 92 electrons, out of which 6 are the valence electrons, and the rest 86 are the forms of other electrons. Uranium is having a very weak radioactive aspect as the isotopes of the Uranium are quite unstable.