Electron Configuration For Tantalum: Tantalum is a chemical element which has a chemical symbol, Ta. Atomic number 73. Prior to this, it was known as tantalum. Its name has come from Tantalus, who was a villain from Greek mythology. It is a blue-grey, hard, lustrous transition metal and rare metal which is highly corrosion-resistant.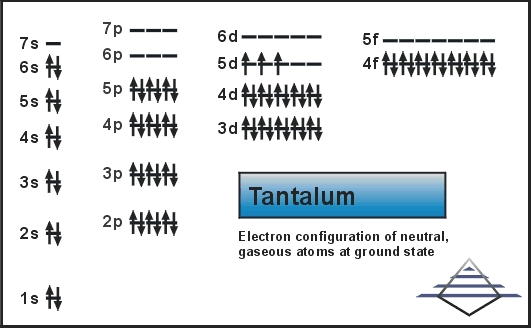 Tantalum is a part of the refractory group metal, that is majorly used as minor components of alloys. The chemical inertness of tantalum makes it a very valuable material for lab equipment and also a substitute for platinum. Today its main use is in tantalum capacitors in electronic equipment for example DVD players, mobile phones, computers and video game systems.
It always together with the chemically similar niobium, occurs in the mineral groups columbite, tantalite and coltan. Today we will tell you about the electron configuration of the Ta.
What is the Electron Configuration of Tantalum
Xe 4f14 5d3 6s2 is the electron configuration of the Tantalum.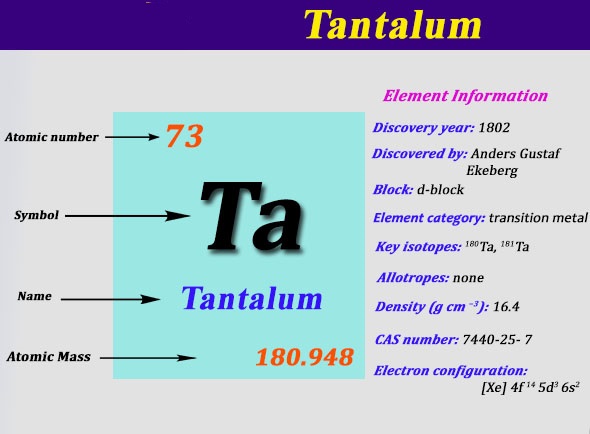 How Many Valence Electrons Does Tantalum have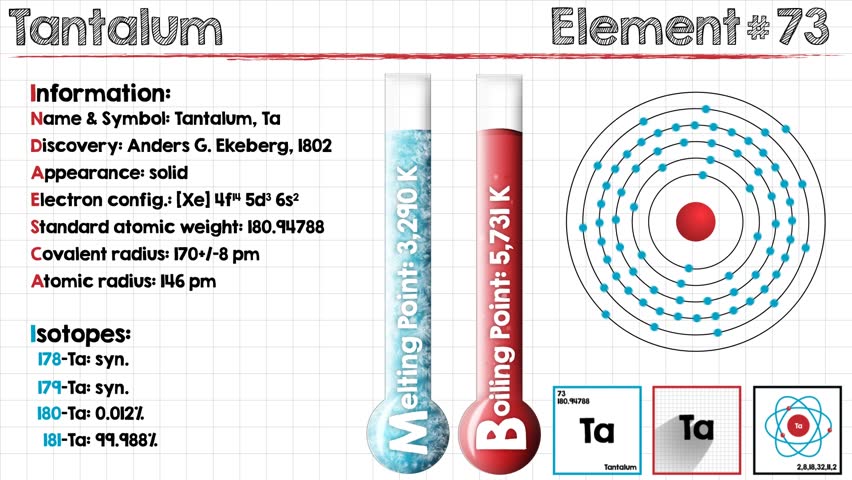 Tantalum has five valence electrons in its outer shell.
Tantalum Number of Valence Electrons
There are five valence electrons in the outer shell of the Tantalum.