As you know, a periodic table is a tabular arrangement of elements into groups and periods. There are different Periodic Table Group Names given to each group or family of elements.
Groups are the horizontal columns which are 18 in number. They are arranged in a manner in which all the elements in a group are said to belong to the same group or family. Also as we go from top to bottom in a periodic table, the valency of the elements increases.
Since each group has similar properties, all the group can be categorized into families. For example, the first group is said to belong to the lithium family
Periodic Table Group Names
In the periodic table, the elements are organized into various groups based on their similar chemical properties. Each group is assigned a specific name, which helps to identify the elements belonging to that particular category. Let's explore some of the common group names found in the periodic table.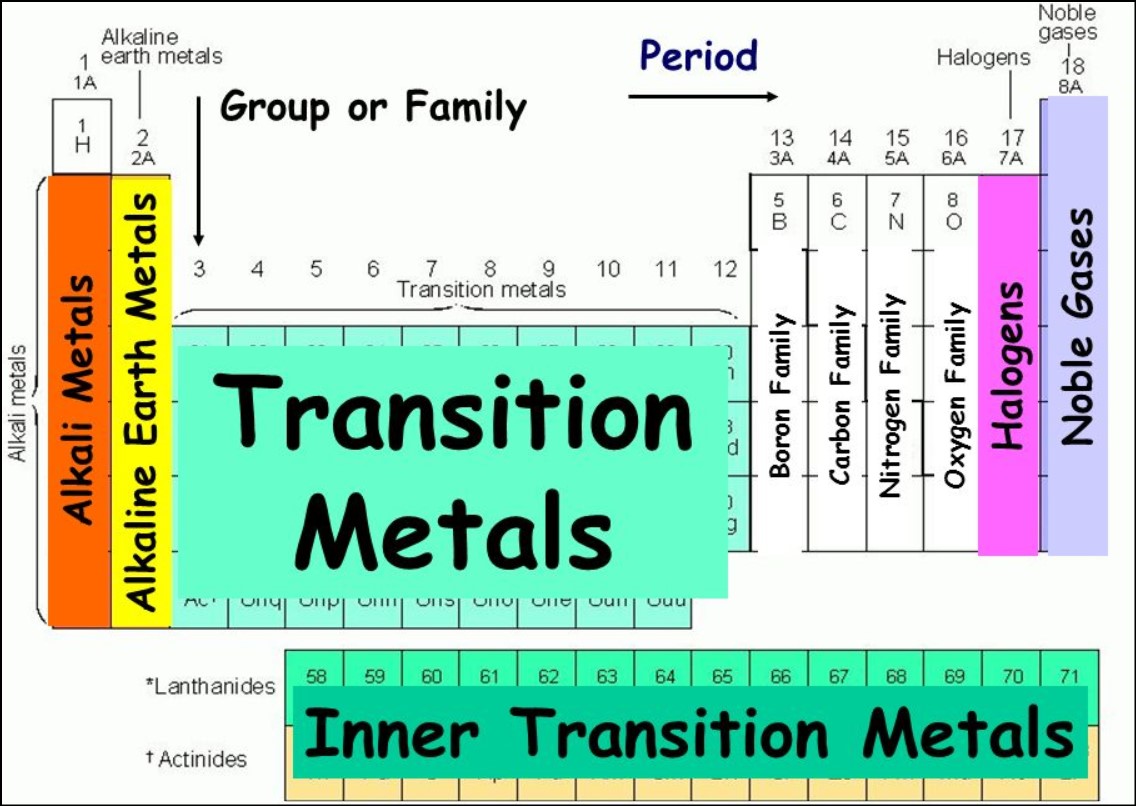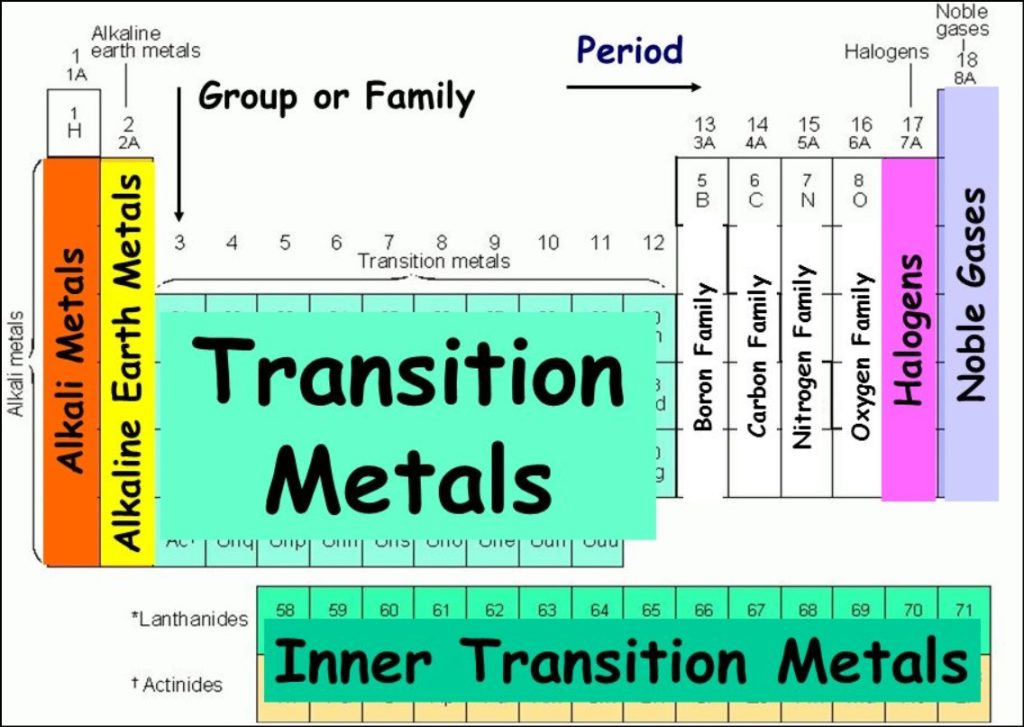 Group 1: Alkali Metals – This group includes elements such as hydrogen, lithium, sodium, potassium, and cesium. Alkali metals are highly reactive and are known for their low density, softness, and ability to form strong bases when combined with water.
Group 14: Carbon Group – The carbon group comprises carbon, silicon, germanium, tin, and lead. Carbon is the backbone of organic molecules and is essential for life. Silicon and germanium are important semiconductor materials used in electronics.
Group 17: Halogens – Fluorine, chlorine, bromine, iodine, and astatine are part of the halogen group. Halogens are highly reactive nonmetals and are known for their ability to form salts with metals, such as sodium chloride (table salt).
Group 18: Noble Gases – Helium, neon, argon, krypton, xenon, and radon belong to the noble gas group. These gases are characterized by their extremely low reactivity, making them stable and unreactive under normal conditions.
The periodic table's group names provide a convenient way to categorize elements based on their properties, enabling scientists to better understand and predict their behavior in various chemical reactions. Learn What are the Difference Between Charge and Electron here.
Periodic Table Groups and Periods
The periodic table is a tabular arrangement of elements, and it is organized into both groups and periods. Understanding the concepts of groups and periods is essential in deciphering the properties and behaviors of the elements in the table.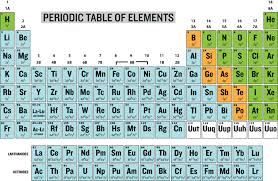 Groups: The vertical columns in the periodic table are known as groups or families. Elements within the same group share similar chemical properties due to their identical outer electron configurations. For instance, Group 1, also known as the alkali metal group, contains lithium, sodium, potassium, and other elements that all possess a single valence electron, making them highly reactive metals.
Periods: The horizontal rows in the periodic table are called periods. Each period represents the energy level or electron shell that the elements in that row have in common. As you move from left to right across a period, the atomic number of the elements increases, and so does the number of electrons in the outer shell. This results in a gradual shift from metallic to nonmetallic behavior.
The relationship between groups and periods is vital to understanding trends in the periodic table. For example, elements in the same group exhibit similar chemical behavior, while elements within the same period may show a gradual shift in properties as you move from one end of the period to the other.
What Is A Group On The Periodic Table 
In the context of the periodic table, a group refers to a vertical column of elements that share similar chemical properties. Elements within the same group have the same number of valence electrons, which are the electrons in the outermost energy level of an atom. This shared electron configuration gives rise to comparable chemical behaviors among group members.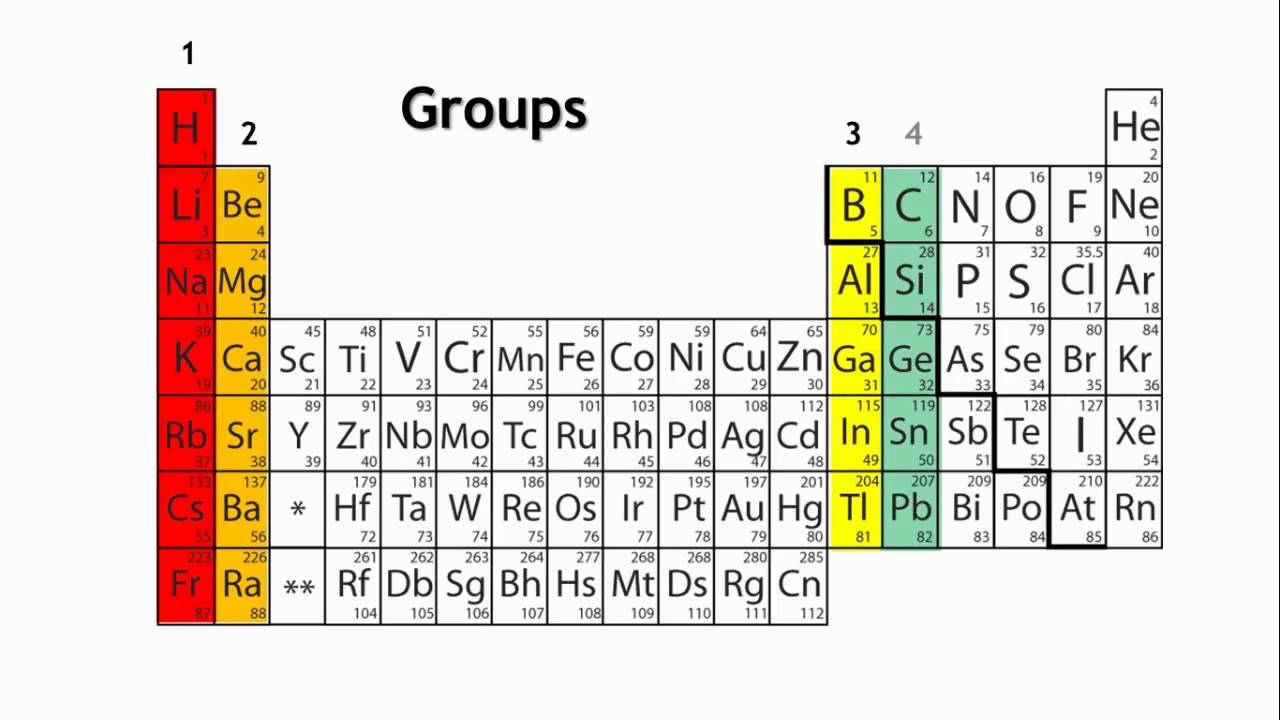 The periodic table contains 18 groups, each denoted by a number and often assigned a specific name. For instance, Group 2, commonly known as the alkaline earth metals, includes elements like beryllium, magnesium, calcium, and strontium. These elements all have two valence electrons, making them chemically reactive and easily losing these electrons to form positive ions.
The group number is a crucial identifier for elements, as it helps us understand their electronic structure and reactivity. Elements in the same group generally form similar types of compounds, and they often. Exhibit analogous trends in properties such as atomic radius, ionization energy, and electronegativity.
The concept of groups in the periodic table aids scientists and chemists in predicting the behavior of elements and in identifying relationships between different elements based on their position in the table. This organization is a fundamental tool for studying and comprehending the vast array of chemical elements and their interactions.